Make Calls & Send Texts Without Using A Cell Phone Plan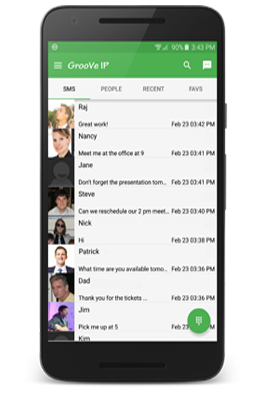 Turn your Android device into a low coast phone. Get a US phone number fro $1.00 that will be able to receive calls and texts from anywhere in the world. In addition, you will be able to call and text anyone in the US and Canada using Voice over IP (VoIP) technology.
GrooVe IP works on any android device, mobile phone or tablet, and allows you to make calls using the device's data (WiFi or mobile data) connection.
Available for both Phones and Tablets
App Store User Review
''GrooVe IP is a great app that makes it simple to use VOIP on your Android smartphone without using your cellular minutes.''